Order module
Select or create new draft order
---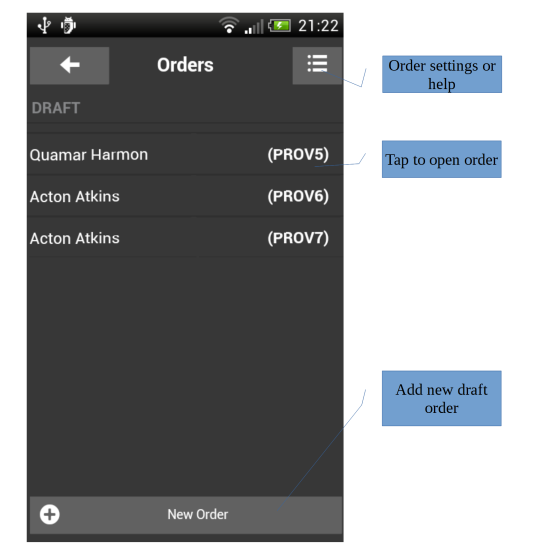 Select a draft order from list to modify order or tap 'New order' button to create a new blank order.
---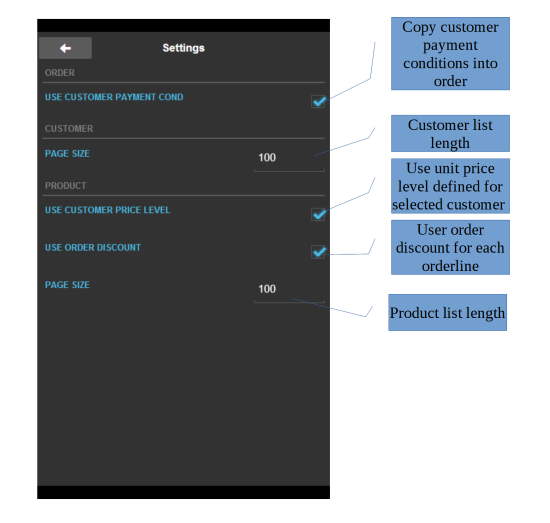 Module settings
---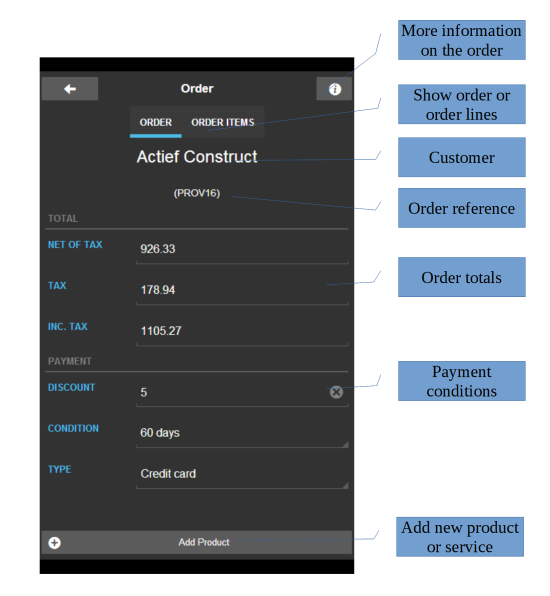 View order, change payment conditions or add products/services to order. Tap the add product button to search and add a new product or service. Orders and order-lines are instantly created on the remote server. Order totals are calculated by the server.
---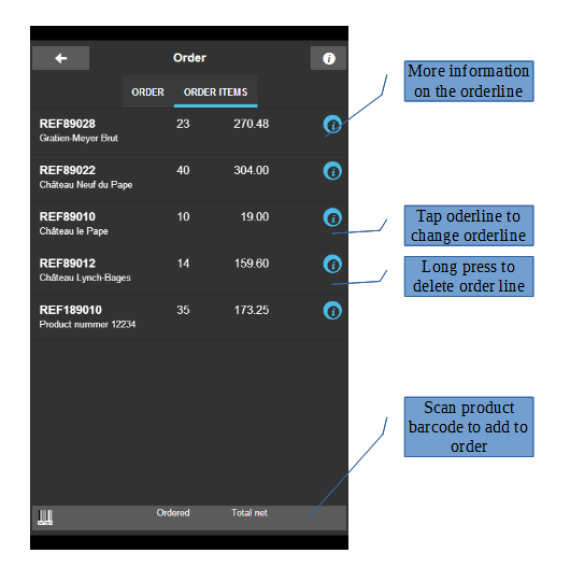 Change or remove orderlines. Scan product barcode to add new product or increment existing order-line containing scanned product.
---
Create new order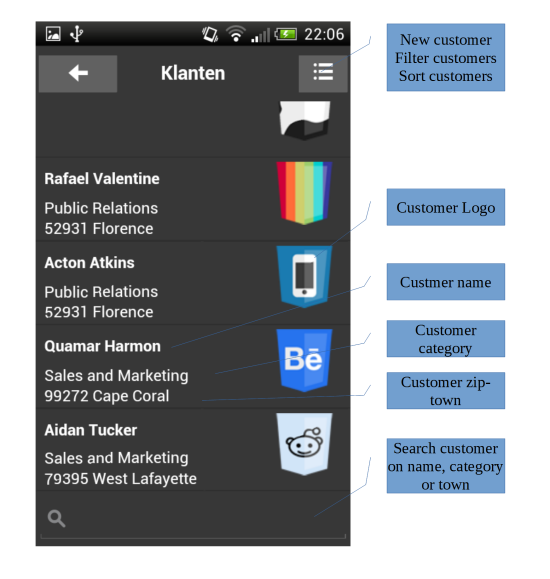 Search, filter and sort customers, select or create a new customer for creating a new order.
---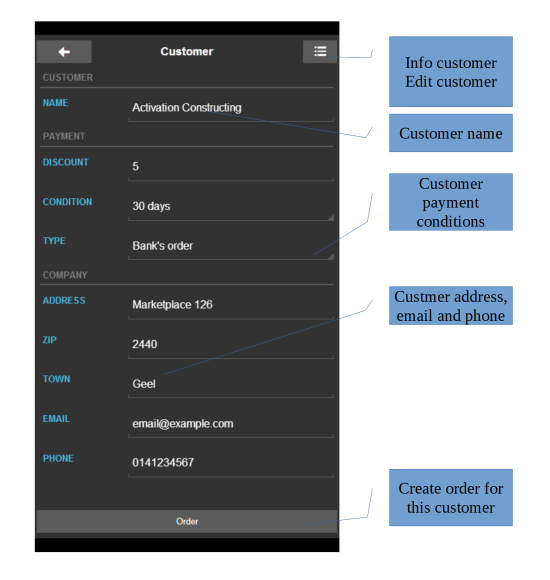 Change customer attributes if necessary by tapping the edit button from the menu. Entering country and state is not yet provided for a customer, you will have to change this in the ERP system. Tap the order button to create a new draft order for the customer.
---
Add products/services to order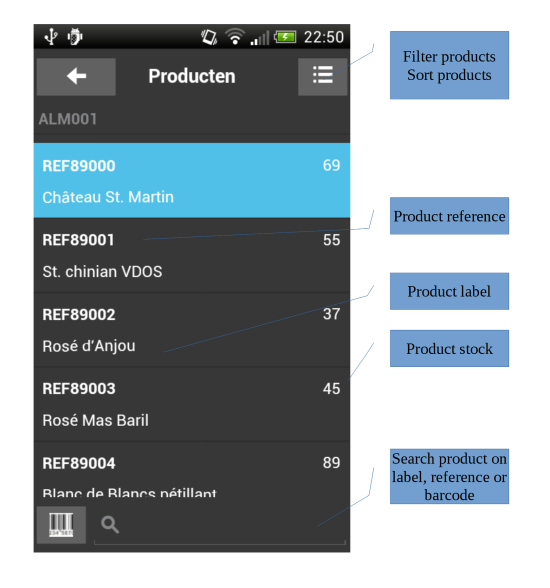 Search, fitler and sort products, select product or service to add to order.
---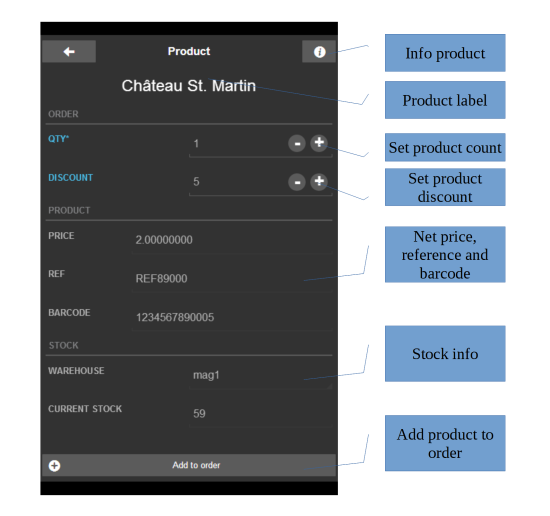 Adjust required quantity and discount and tap 'Add to order' or 'Save' if you are editing existing orderline.
---
ordermodule.txt · Last modified: 2015/02/17 14:08 by fappels
---