Order Picking Module
Module to collect customer orders, select order from list:
---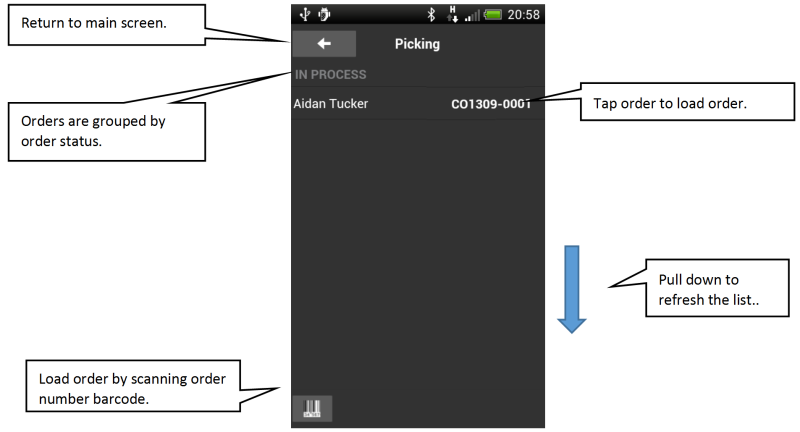 ---
Pick product by tapping the product line and select the pick count, or pick one item by simply swiping the product line. If a barcode scanner is available, simply scan the barcode and the picked count will be incremented.
---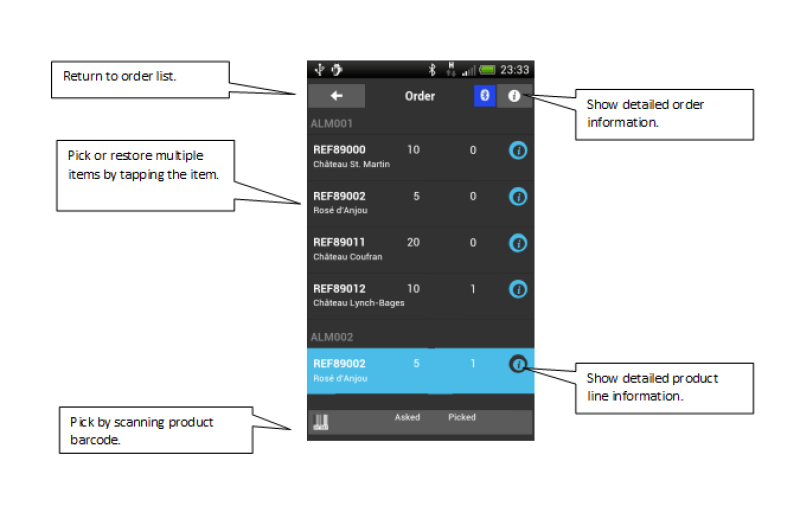 ---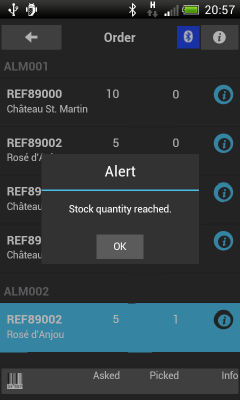 You will get a visual and audio alert when Asked or system Stock limit is reached.
---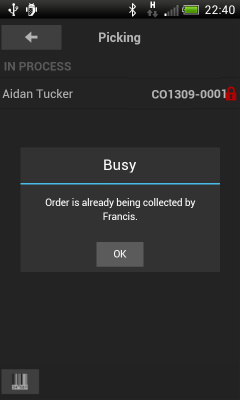 Multiple users can pick from the same order list. When an order is being picked by another user, there be a lock icon visible in the list. If you still do open the order, you will get an alert. If the order was not finished properly by yourself (no cancel or validation), the lock symbol will also appear. In this case you won't get an alert when opening the order.
---
pickingmodule.txt · Last modified: 2015/02/17 14:07 by fappels
---